Multi-Omics Research in Autism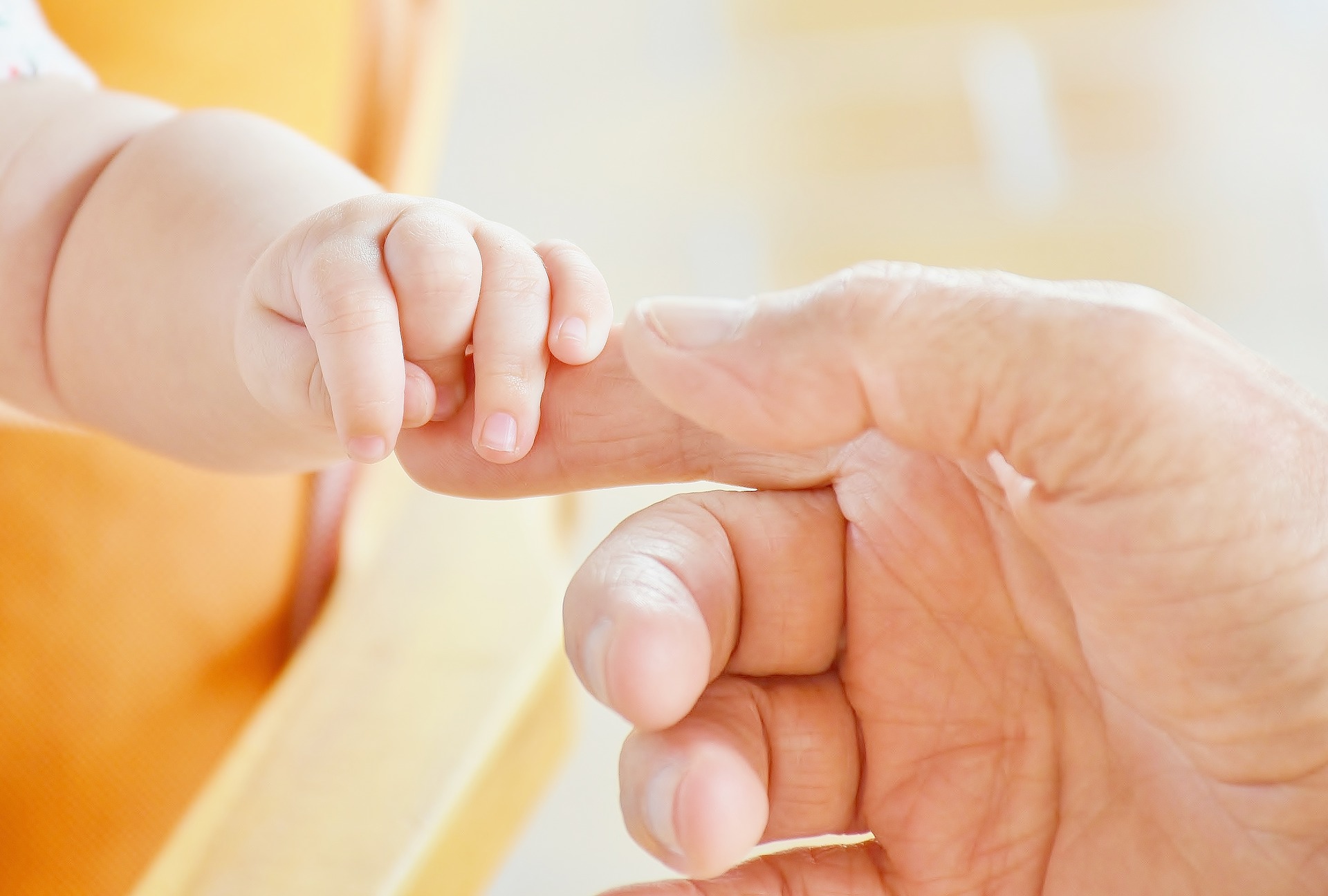 GEMMA, which stands for
Genome
The sum total of genetic material present in an organism (
LINK
). The project aims to analyze the DNA of the recruited children to detect new or already known genetic variations associated with the condition
, Environment,
Microbiome
The complex of microorganisms (made of a vast number of different bacteria, archaea, fungi and viruses) resident in the gut whose composition is linked to health and disease Gemma aims to characterize the development of gut microbiome composition by the analysis of stool samples, to find possible pathogens triggering the condition and to design personalized therapies
and
Metabolome
is the complete set of metabolites in a biological sample. Metabolites are small molecule products of metabolism (the set of life-sustaining chemical reactions in organisms) Variations of metabolome have been associated with specific conditions. GEMMA aim to analyse metaboloma of children enrlled in the project to define the condition states and its progression, monitor responses to therapy, stratify patients based on biochemical profiles, and highlight targets for drug design (
LINK
)
in
Autism
, is a multicentre European Commission Project for exploring interactions between gut microbiome, metabolome, epigenome and immune function in order to discover new biomarkers useful for early diagnosis of autism and as potential targets for preventive personalized therapies.The European Commission has selected and financed GEMMA project as part of its Horizon 2020, the biggest EU Research and Innovation programme. The grant consists of 14,2M€ in 5-years project starting January 2019.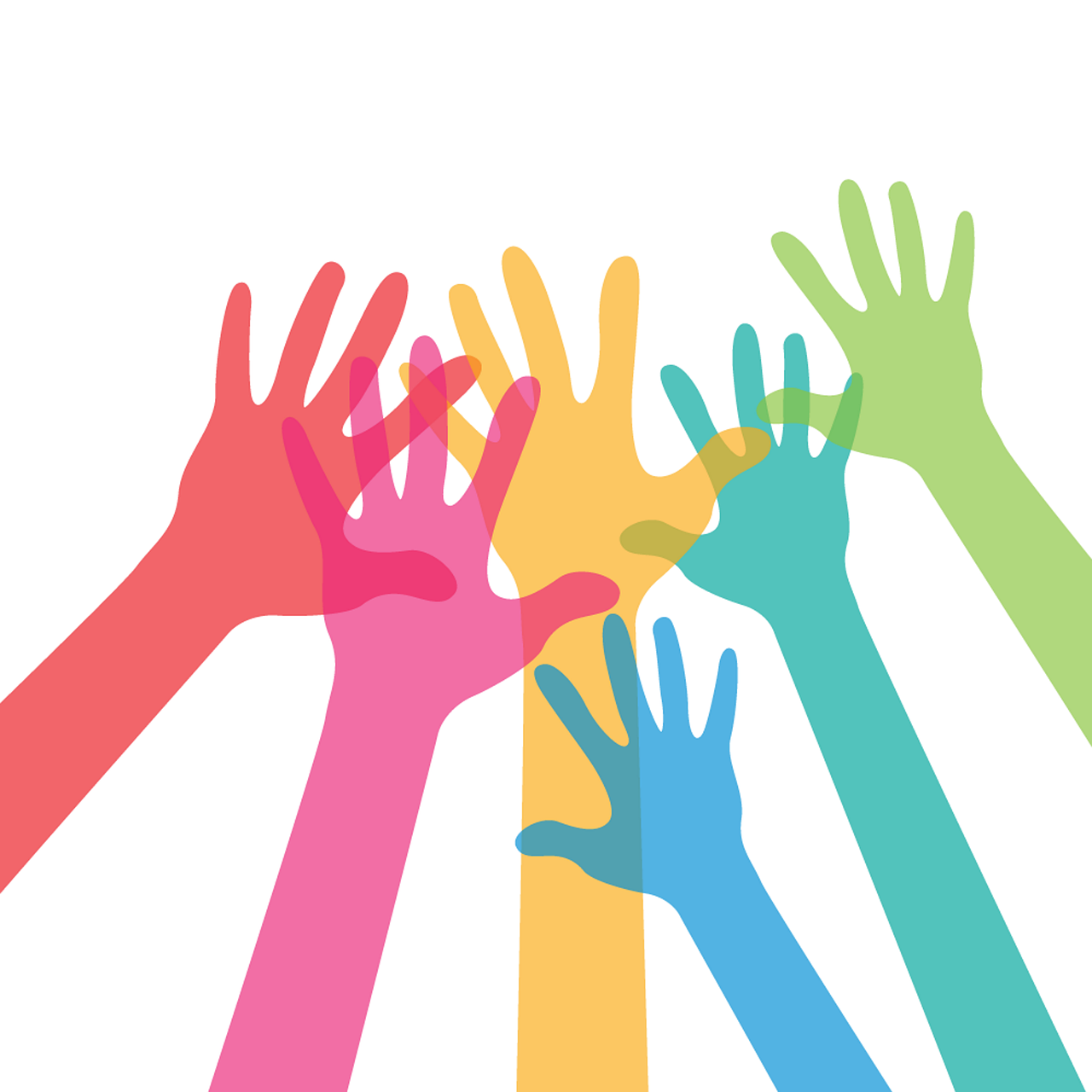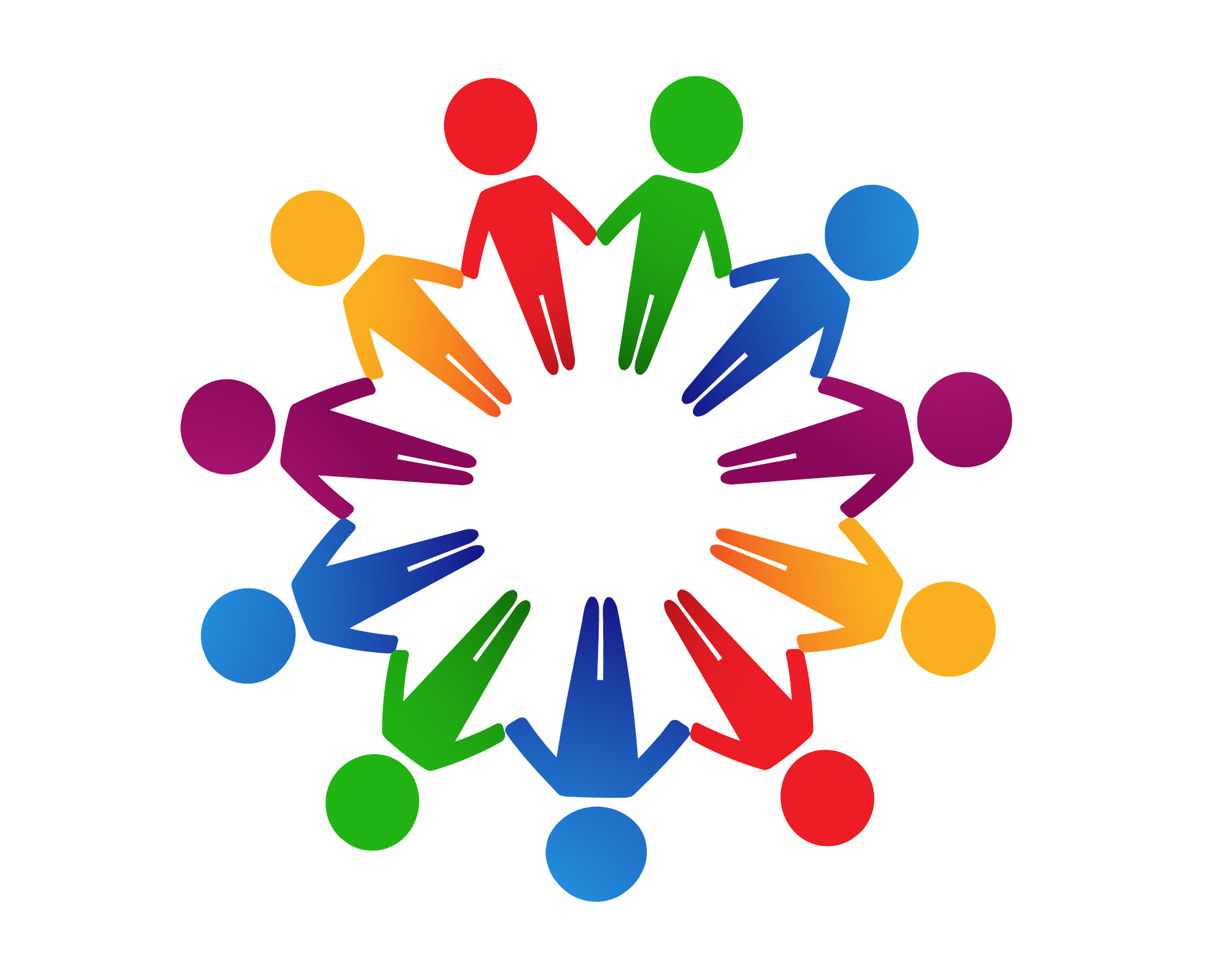 Scientist, Doctors, Companies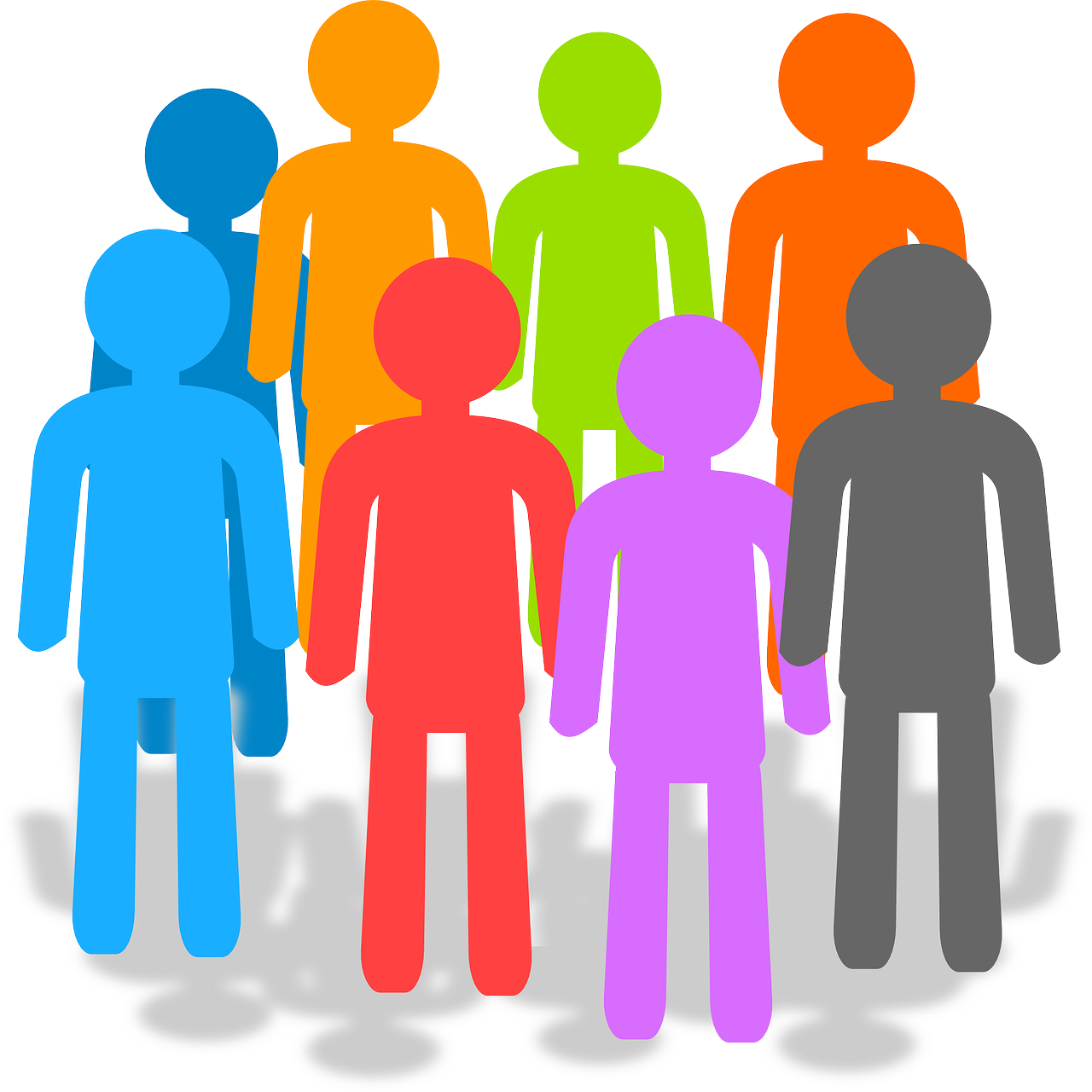 Sign up to our newsletter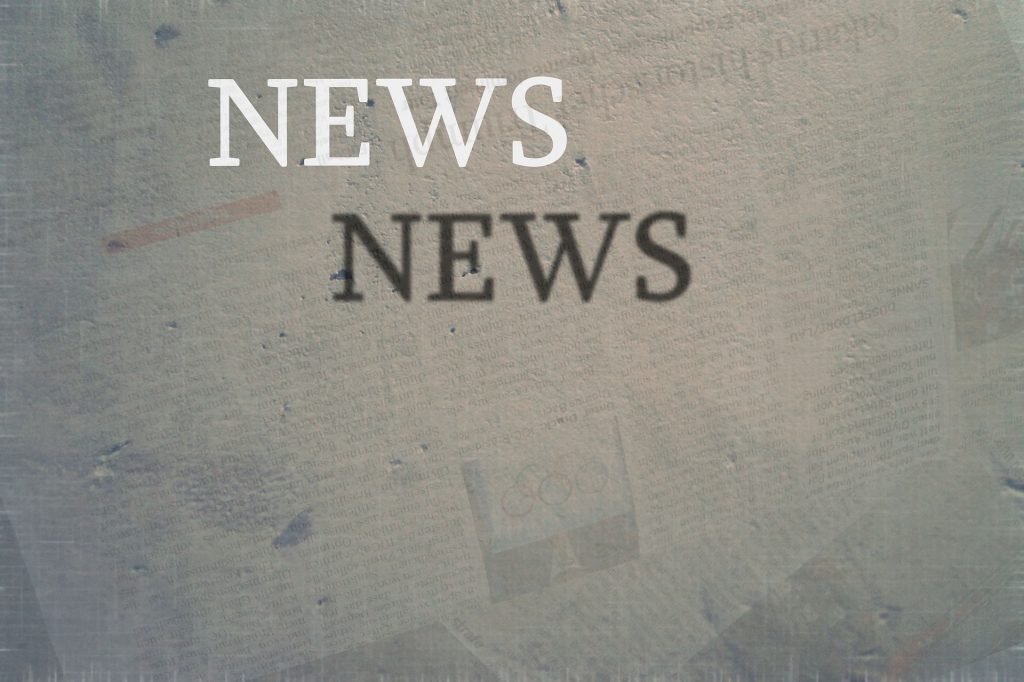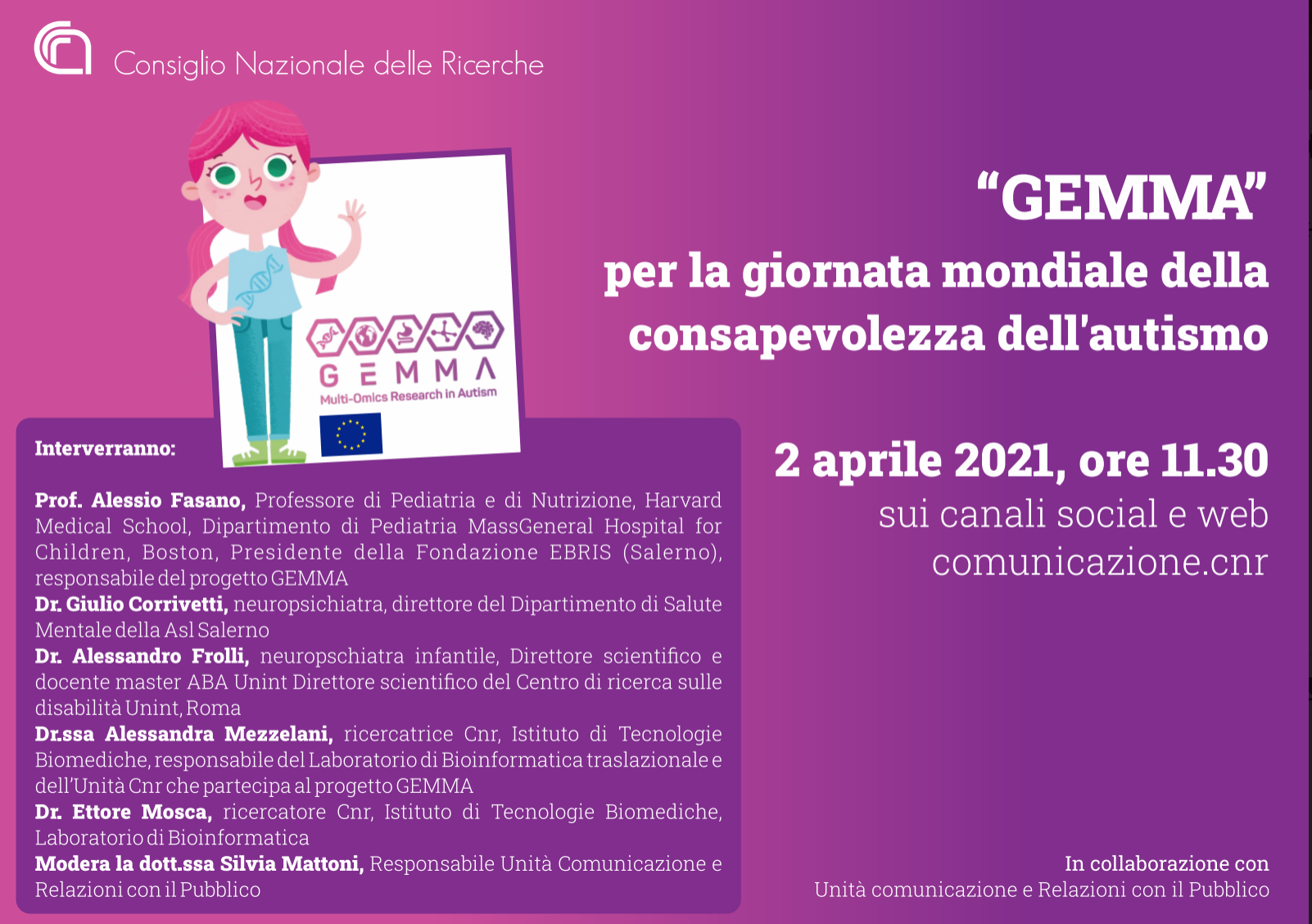 On Friday 2 April, 2021 at 11.30 CET the National Research Council (Cnr) of Italy participates in the World Day of Awareness of Autism, established by the United Nations, with a…
If you have a child with autism
If you have a child with autism
and another child 0-6 months of age
or are pregnant or planning a baby
you could be interested in participating to GEMMA project.
We will monitor your child's development and will administer an autism assessment every six months.
If your child develops autism, you will receive a diagnosis as early as possible, which will allow you to access early intervention.
If your child doesn't develop autism, you will have access to this information at the earliest possible age.
In case you are interest in this study please send a direct email to the center closest to you. Please find information about GEMMA recruitment criteria and centres clicking "more"